Lynn Rodriguez, TAMU Law Legal Clinics staff attorney, will receive the Tarrant County Volunteer Attorney Services (TVAS) Attorney Mentor Award later this month at the Tarrant County Bar Association Pro Bono Awards Luncheon. The award is given to the attorney who volunteers his/her time to organize, attend clinics and mentor attorneys providing pro bono services.
To learn more about our Clinics and how Texas A&M University School of Law assists the community while training its students, click here.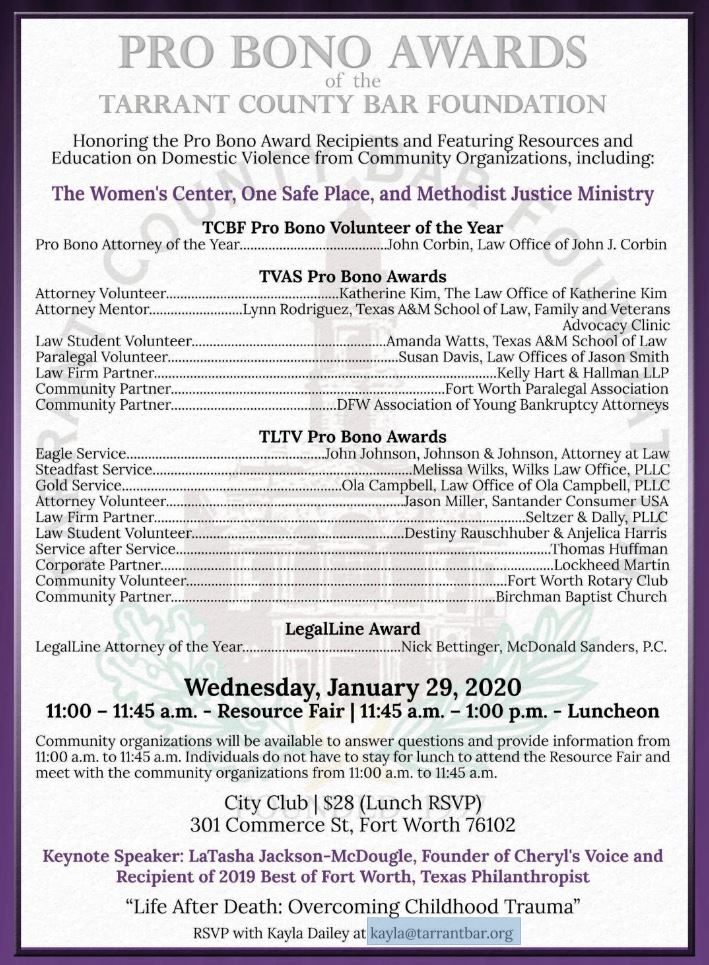 She will be recognized at a luncheon in late January.