From the Office of the Texas A&M University Office of the Provost: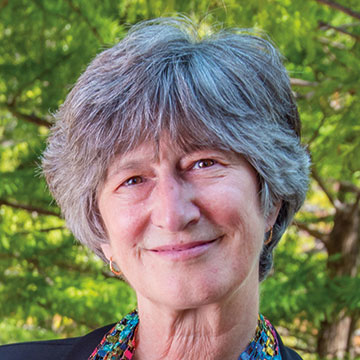 Three Texas A&M University faculty were selected for the 2021 University Professorship award, including Texas A&M Law's Nancy Welsh. University Professorships recognize faculty who have demonstrated significant and sustained accomplishments in their discipline and who have gained recognition both nationally and internationally. The award also acknowledges a commitment to inclusivity and diversity and excellence in teaching and service.
Recipients receive an annual $5,000 stipend for three years and will retain the right to use the title so long as they remain a faculty member in good standing.
The 2021 University Professorships are:
Nancy Welsh, School of Law

R. Malatesha Joshi, Department of Teaching, Learning, and Culture, College of Education and Human Development

Simon North, Department of Chemistry, College of Science
Nancy A. Welsh is a Professor of Law and Director of Texas A&M's nationally ranked Dispute Resolution Program. She is a leading scholar and teacher of dispute resolution and procedural law and examines negotiation, mediation, arbitration, judicial settlement, and other processes in U.S. and international contexts. Her work has influenced the development of court-connected programs and ethics rules. Professor Welsh is co-author of Dispute Resolution and Lawyers and co-editor of Evolution of a Field: Personal Histories in Conflict Resolution. She is a member of the American Law Institute, was a Fulbright Scholar in the Netherlands, and chaired the American Bar Association's Section of Dispute Resolution and the Association of American Law Schools' Alternative Dispute Resolution Section. Professor Welsh frequently provides keynote addresses at national and international gatherings, advises policymakers, and convenes roundtables and symposia on pressing topics. Previously, she was Professor of
Law and William Trickett Faculty Scholar at Penn State's Dickinson Law School.