Luz Herrera, TAMU Law professor and associate dean for experiential education, was appointed by the Texas Supreme Court to serve on the executive committee of the Texas Access to Justice Commission.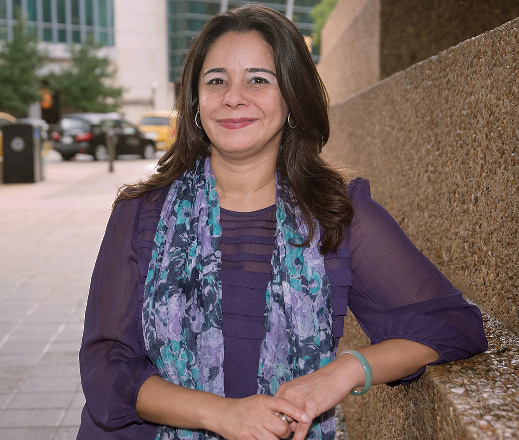 The executive committee is charged with implementing the Commission's strategic plans, policies and decisions. The committee also engages in decision-making between Commission meetings or in urgent circumstances, according to court documents.
Herrera serves on the Commission, and is noted for her work in advocating for more access to legal services for low to mid-income individuals.
She says, "Access to law and lawyers is something our democracy and profession requires of us."
The following Commissioners were appointed in February and will serve until May 31, 2022.
Harry M. Reasoner, Houston, Texas, Chair
Alistair Dawson, Houston, Texas
Luz Herrera, Fort Worth, Texas
Roland K. Johnson, Fort Worth, Texas
Hon. Joe Lopez, 49th District Court, Laredo, Texas
Michael C. Massengale, Houston, Texas
Harriet Miers, Dallas, Texas
Herrera's commitment to legal access carries through to her work with experiential education at Texas A&M University School of Law, especially the clinic program. Clinic enrollment, to date, is at its highest, providing students with real-world application of their studies.
The clinic curriculum introduces students to a range of necessary practice skills needed to succeed in the legal profession. Clinic clients include entrepreneurs, nonprofit organizations, government entities and individuals who have a difficult time finding counsel elsewhere.
There are 10 clinical opportunities for students:
To learn more about Dean Herrera's experiential education program at Texas A&M University School of Law, click here.