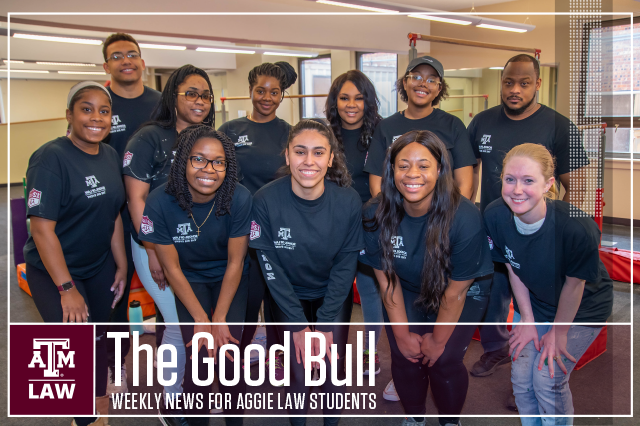 Spring Externships
Students who have secured (or still seeking) a spring internship can submit an application for approval of placement and to enroll in the Externship course via the R.E.V.S.' experiential learning module.
Pre-Approved In-House and Law Firm Externships
Pre-Approved In-House and Law Firm externship opportunities for spring are now posted in R.E.V.S. The deadline to apply for these opportunities is noon Oct. 21st. Sample opportunities available:
AZZ Inc.
Cantey Hanger (litigation-general civil)
The Beck Group
Pioneer Natural Resources
U.S. Bankruptcy Judge Mullin
CHRISTUS Health
S.G. Komen
Pham Harrison (employment)
Criminal Defense Firm Externships
Deadline to apply for approval of all other spring externship requests is November 14.
Students requesting externships are accepted and approved on a first-come basis, and total enrollment is subject to the number of spots available in a given semester.
For questions, contact Prof. C. Becker at cbecker@law.tamu.edu. Additional program information can be found at: https://law.tamu.edu/externship-program
---
ROLLING WHITEBOARDS NOW AVAILABLE FOR CHECKOUT
The Law Library now has rolling whiteboards!
Current law students can check out the whiteboards for four hours by visiting the Law Library circulation desk. They are available on first-come, first-serve basis.
Mobile whiteboards can be used to aid in your study when the study rooms are full. While the whiteboards can be used outside of the library, they must be returned to the library circulation desk before the library closes.
Stop by the library today for these and other helpful resources.